It's been a rollercoaster of a year. After 24 years of living in the same household, same city, same state, I decided to pack my bags and move.
I left the Big Apple for the Big Easy. Why? A change of scenery. I was getting too comfortable in NYC. There's a million and one things that I want to accomplish but everything about the city is a distraction. If we're being honest, my incapability to control being a YES woman wasn't a big help either.
On December 31st, I am going to complete a full year living in New Orleans.
We all know this quote, "If you can make it in New York, you can make it anywhere." In New Orleans, the motto is, "If you can't make it in New Orleans, you can't make it anywhere."
I moved with a purpose, to focus on building my brand.
That didn't happen as soon as I thought it would because reality hit. I was immediately confronted with the challenges and new responsibilities that come with moving out of your parent's home for the first time.
I will say that I am very lucky to have my god sister, who's been my anchor, keeping me afloat. Having her as a roommate has definitely eased a lot of the anxiety that comes with moving.
I have the utmost respect for my friends who went away for College and never moved back. This ain't easy! I've never been money savvy. If you read my post, 100 Interesting Life Moments, you know I live life on the edge. The only bill I ever paid was my cellphone. Now, I cook everyday, I hand wash as often as I can and have finally learned the power of saying "No."
It took me months to make changes to my lifestyle and remind myself why I moved. Like I mentioned in my last post, I've had over 20 friends come visit me in 7 months. It felt as though I never left home. I was putting aside the time that I should have allocated to my blog, my brand, my business to go out day drinking etc. Along with that, my desire for a community in a new city distracted me from my purpose. It wasn't until I found myself in a deep depression at the end of September that I decided, I need professional guidance.
Don't get me wrong. I have the best support system. My parents are my ride or dies, my siblings and I are in a position I only dreamed of being in, I have 2 amazing best friends, un tro de close friends in different social circles but, depression works in mysterious ways.
You can have it all and still feel like you have nothing at all.
(source: Youtube)
This hit home.
Roman, played by Romany Malco, explains exactly how I feel on a daily basis.
I took the initiative to dust off that referral that had been sitting on my desk for 2 years and find a therapist because affirmations from your loved ones can only do so much. I need to understand why I am the way that I am and how to move forward and make things happen for myself. Shoutout to the internet and Psychology Today! I found the greatest life coach on that site. I specifically wanted a young woman of color to be my person and I was very lucky to find who I was looking for.
It's been about a month and a half that I've been going to therapy. In that time, I have instilled a routine for myself (I'll go in depth about how important this is in another post and what my routine looks like!), learned to fight urges of self-destruction and started a business.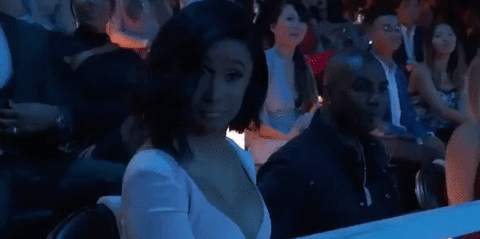 Yes, a biz-nass! Woop! I said it! Let's just say it took me 6 years to get here.
On Saturday, November 24th, also known as #SmallBusinessSaturday, I debuted my first born, The Young Workaholic. It took a lot of talking to myself and therapy to take this leap.
My ex-class mate and entrepreneur, John Henry said it best:
It doesn't matter how we get there, as long as we get there.
I'm in the stage of convincing myself that I don't always have to be a perfectionist. From the age of a toddler, I have always envisioned myself having a business, being my own boss. This concierge and branding agency is the foundation to the empire I envision myself having. Baby steps.
Moving was a crucial step in this process. I don't want to say I took the easy way out but I knew, for my sanity, it was the best choice. In the circumstances I was living in back home and all the distractions I had, this might have never happened.
Those moments I spend alone, in my thoughts, writing, analyzing, brainstorming, organizing in peaceful surroundings are key. I mean, look how far I've come.
As I continue blogging about my journey, I hope those who relate find inspiration in my posts and begin the journey of seeking their purpose. Let's work on creating the life we've always dreamed of living together!
As always, spread love.
Demi Diaz