Updated: Nov 29, 2020
The title of this blog post sums up what 2019 was for me. In many ways I am thankful because a lot of great opportunities arose this last year but also, I question how I got through it.
It honestly felt like two years in one!
It's saddening that my last blog post was almost an entire year ago but, I've promised myself to stay away from social media as much as possible and update my blog as often as I can instead.
Work wise, 2019 showed out! My branding and consulting agency is officially registered in the state of Louisiana.
My very first clients were the event producers of Hispanicize, nationally known as the largest Latinx influencer conference. I am eternally grateful for the opportunity (thank you Monica for referring me! Shameless Plug: her podcast is great! I can't wait for Season 2. Listen in and support!) It was such a rewarding experience and honestly, I have the utmost respect for event producers who sacrifice too much to execute these projects. To know that I played a part in making this event as successful as it was is extremely fulfilling.
My current client is an agency producing Ms. Oprah Winfrey's 'Your Life in Focus' tour. Yes, you read that correctly. THE Oprah Winfrey! We just kicked off the tour in Fort Lauderdale.
On this tour, I will be traveling to nine different cities, scouting, hiring, training and managing beauty specialists who are representing two well-known beauty brands. Thank you D for always believing in me and my work ethic. I pride myself in always exceeding expectations and given how our first market went, I feel accomplished. 1/9 weekends complete!
In between all of this, I filmed a reality TV show for a popular streaming service and worked with a number of small businesses.
Meanwhile, my personal and romantic life was been a disaster. I had fallouts with people once close to me but, it's all a learning experience and all love.
When I said I wanted 2019 to be all about growth, it truly was.
A lot of growing pains, silent battles and self-check ups.
The way I, now, react in challenging situations shocks me - everytime. I have to give myself a pat on the back because the mental strength that I have gained in these last two years is not something I saw coming but, a change I can get behind! I'm proud of me.
As most of you know by now, making lists is my favorite pastime.
Here's a list of my 2019 Highlights:
1. Moving by myself at 25 years old.
2. Celebrating Mardi Gras with my best friend Tim.
3. My parent's first trip to New Orleans to see my coming of age.
4. My sister flying to Louisiana for the reunion, my most favorite surprise.
5. Working the New Orleans Jazz & Heritage Festival with Miller Light.
6. Recording 2 podcast episodes. (Stay tuned!)
7. My younger brother coming to visit me in April and then moving in with me in December.
8. Hosting new people at my home including someone I met via Twitter, hi Chelsey!
9. Not really a positive highlight but, getting my tonsils removed.
10. Seeing Anthony Flammia flourish during Essence Fest.
Check out his new project, see attached. It's been on rotation since it's release.
11. Collaborating with my best friend Janire to gift my oldest friend's daughter a savings account for her first birthday
12. Getting surprised on my 26th birthday. Real tears were shed!
There were party hats, an itinerary, my favorite people in my new city and love. I can't thank Nehaya and Katherine enough for doing this,
13. Filming a reality TV show.
I hate being in front of the camera because I'm accustomed to being behind the scenes. This experience was definitely out of my comfort zone. I'm both scared and excited for it's debut.
14. Getting flown out to Los Angeles by the very first client of my agency.
15. Being apart of a B Mike mural in my home state, New York.
Find me at the Vera Institute of Justice in Brooklyn.
16. Hosting my first gathering in my new home, an ugly sweater party and supporting my friend's business to cater the event.
Thank you Paola, the food was everything I wanted and more.
17. Running into my High School classmate, Crystal, at a latin club on Bourbon St.
18. Sisterhood of Traveling Reunion, we managed to make it happen!
Mia flew in from Peru, Adrianny took the train from Connecticut, Briana took the train from Maryland, I came in from Louisiana and Delwara hosted us. A night to remember..
19. Caught up with another one of my favorite vocalists, Karen Rodriguez!
20. Networked with a lot more people in New Orleans.
21. Survived a "hurricane"/tropical storm in Louisiana.
...ended up housing a couple of friends that later turned into a hurricane party.
22. Again, randomly bumping into a family friend I hadn't seen in over a decade: Emely!
23. Attending not 1, 2 but 3 Mardi Gras Balls in a $10 Amazon gown I got 48 hours before.
A first in my book! Thank you Bianca and Kat for inviting me to be your +1.
24. Went to a New Orleans Pelicans vs. Brooklyn Nets game with Will, who dances for the Brooklyn Nets ...except in New Orleans. I, also, hadn't seen him in over 7 years.
The year of reunions.
25. I put myself out there in ways I had never done before and have zero regrets.
It was tough year but, overall, I'm just happy to be here.
Every year progressively gets better and I'm anxious to see what this new decade brings!
I pray that you all have a smooth entrance into this new year, this new decade and that nothing but genuine happiness, success and love comes your way.
Spread love always, all ways.
Demi Diaz
Updated: Nov 29, 2020
I have always expressed an entrepreneurial spirit.
I mean, at 4 years old, I had an imaginary secretary, hairdresser and nail tech. My parents still ask me if I remember Ms. Ping who "used to do the rollers in my hair," or remind me how I used to see "patients" in my office aka my closet when my neighbors and I would play "doctor."
In my preteens, my friends and I would "clean" bathrooms for tips at a social club our parents were members of. We'd make a $2-3 a night and go to the restaurant next door to buy butter rolls.
Then as a teenager, I'd ask my grandma for $3.50 to buy a box of Betty Crocker cake mix and frosting to sell cupcakes at my Dad's softball games. I remember counting down the days until I turned 14 to be eligible for an official work permit.
It's hard to wrap around my head that how you are as a child reflects who you will be as an adult.
Till this day, if you ask me what I like to do, my answer is always: work.
As far as who I inherited this trait from, it's hard to tell.
Both of my parents are hard workers. A few years after they got married, they left their careers and country for the U.S. and ever since, they've been surviving.
I was brought up on survival.
My resilience was passed down to me from both my mother and my father. I have vivid memories of my mom selling Stanley, Avon, jewelry, every stereotypical product you can imagine just to make sure we had food on the table. For years, our small New York City apartment was a daycare to many children; always overworked and underpaid.
My father could have been an accountant but settled for factory work when he moved, and over the years has worked almost every customer service job in the book. He lost his job during the recession in 2007 and somehow kept a roof over our heads tutoring my neighbors and kids from around the neighborhood.
I am who I am because of how I was raised.
I recently discovered that my parents and I suffer from the same fear.
We're avid dreamers and have verbally expressed what we wish we could do with our lives but, can't seem to convince ourselves we can make it there.
I have friends and acquaintances that tell me they admire my "hustle," my fearlessness, my unconventional way of life. They admire the fact that I'm a risk taker.
It's all I know.
The problem is I want more for myself. As sad as it sounds, my friends see the vision more than I do. They'll say, "if anyone's going to make it, it's you Demi."
I'm trying hard to see the full picture.
In my previous blogpost, I mentioned how getting a therapist has positively impacted my life and even helped motivate me to start a business.
I'm in the stage of convincing myself that I don't always have to be a perfectionist. From the age of a toddler, I have always envisioned myself having a business, being my own boss. This concierge and branding agency is the foundation to the empire I envision myself having. Baby steps.
Ask me how it's going...
Here's a video someone I know, love and support made that expresses exactly how I feel.
Olivia quotes a Ted Talk in her video about the discipline of finishing and how, "you can climb up the largest mountain if you only focus on taking two steps at a time and if you enjoy the present journey of those two step without thinking of how hard it will be to reach the finish line. We become so afraid to fail and so focused on how difficult reaching our end result will be that we prevent ourselves from giving things a fair shot. We don't even try to climb that mountain. We choose the wrong habits that self sabotage our progress but we must remember that failure only comes with the repeated bad decisions. Success comes with repeated good habits."
I have trouble believing that I'm good enough.
For as long as I can remember, I've never completed anything and if I did, it wasn't done with my best efforts.
After I promoted my agency, I had a different idea for The Young Workaholic. I wanted to delete its existence, make everyone forget about what I posted and repost it with its new purpose. This is a cycle I need to break. Baby steps, Demi. Baby steps. I have to get over this need to be perfect and just do it.
I plan to pause on promoting the agency and instead, showcase my life as a young workaholic and then incorporate my services.
After all, you wouldn't hire anyone you can't trust.
Why is it hard to practice healthy habits? What am I afraid of?
It all comes back to the family tree.
When I figure out why my parents were/are afraid of living out their dreams, how I can break this pattern and not let it interfere with my destiny.. I'll keep fighting.
Keep watering yourself, you're still growing.
As always, spread love.
Demi Diaz
Updated: Nov 29, 2020
It's been a rollercoaster of a year. After 24 years of living in the same household, same city, same state, I decided to pack my bags and move.
I left the Big Apple for the Big Easy. Why? A change of scenery. I was getting too comfortable in NYC. There's a million and one things that I want to accomplish but everything about the city is a distraction. If we're being honest, my incapability to control being a YES woman wasn't a big help either.
On December 31st, I am going to complete a full year living in New Orleans.
We all know this quote, "If you can make it in New York, you can make it anywhere." In New Orleans, the motto is, "If you can't make it in New Orleans, you can't make it anywhere."
I moved with a purpose, to focus on building my brand.
That didn't happen as soon as I thought it would because reality hit. I was immediately confronted with the challenges and new responsibilities that come with moving out of your parent's home for the first time.
I will say that I am very lucky to have my god sister, who's been my anchor, keeping me afloat. Having her as a roommate has definitely eased a lot of the anxiety that comes with moving.
I have the utmost respect for my friends who went away for College and never moved back. This ain't easy! I've never been money savvy. If you read my post, 100 Interesting Life Moments, you know I live life on the edge. The only bill I ever paid was my cellphone. Now, I cook everyday, I hand wash as often as I can and have finally learned the power of saying "No."
It took me months to make changes to my lifestyle and remind myself why I moved. Like I mentioned in my last post, I've had over 20 friends come visit me in 7 months. It felt as though I never left home. I was putting aside the time that I should have allocated to my blog, my brand, my business to go out day drinking etc. Along with that, my desire for a community in a new city distracted me from my purpose. It wasn't until I found myself in a deep depression at the end of September that I decided, I need professional guidance.
Don't get me wrong. I have the best support system. My parents are my ride or dies, my siblings and I are in a position I only dreamed of being in, I have 2 amazing best friends, un tro de close friends in different social circles but, depression works in mysterious ways.
You can have it all and still feel like you have nothing at all.
(source: Youtube)
This hit home.
Roman, played by Romany Malco, explains exactly how I feel on a daily basis.
I took the initiative to dust off that referral that had been sitting on my desk for 2 years and find a therapist because affirmations from your loved ones can only do so much. I need to understand why I am the way that I am and how to move forward and make things happen for myself. Shoutout to the internet and Psychology Today! I found the greatest life coach on that site. I specifically wanted a young woman of color to be my person and I was very lucky to find who I was looking for.
It's been about a month and a half that I've been going to therapy. In that time, I have instilled a routine for myself (I'll go in depth about how important this is in another post and what my routine looks like!), learned to fight urges of self-destruction and started a business.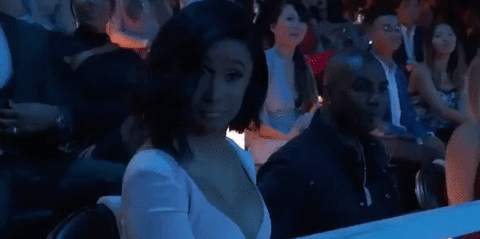 Yes, a biz-nass! Woop! I said it! Let's just say it took me 6 years to get here.
On Saturday, November 24th, also known as #SmallBusinessSaturday, I debuted my first born, The Young Workaholic. It took a lot of talking to myself and therapy to take this leap.
My ex-class mate and entrepreneur, John Henry said it best:
It doesn't matter how we get there, as long as we get there.
I'm in the stage of convincing myself that I don't always have to be a perfectionist. From the age of a toddler, I have always envisioned myself having a business, being my own boss. This concierge and branding agency is the foundation to the empire I envision myself having. Baby steps.
Moving was a crucial step in this process. I don't want to say I took the easy way out but I knew, for my sanity, it was the best choice. In the circumstances I was living in back home and all the distractions I had, this might have never happened.
Those moments I spend alone, in my thoughts, writing, analyzing, brainstorming, organizing in peaceful surroundings are key. I mean, look how far I've come.
As I continue blogging about my journey, I hope those who relate find inspiration in my posts and begin the journey of seeking their purpose. Let's work on creating the life we've always dreamed of living together!
As always, spread love.
Demi Diaz