Updated: Nov 29, 2020
My life is a movie, or it's how I've always viewed it. It's dramatic in the best and worst ways possible. Granted, my astrological sign is Leo but, that's neither here nor there.
I guess it's because I'm one to make a "moment" out of any situation because I still believe that everything happens for a reason. I find that this mindset has served me good ...while simultaneously triggering my anxiety.
Even the bad overacts on it's own. I mean, the fall out of my last relationship was straight out of a Tyler Perry movie. He agrees.
Nonetheless, I appreciate every life experience and never take anything for granted because failures, disappointments, deception — it's inevitable. However, like the famous cliche goes "when life gives you lemons, make lemonade."
At this point in our lives we've all been around death and after every passing, we tweet, caption on Instagram or snap, "Live your life, tomorrow's not promised." Can you say you truly practice what you preach?
I'd like to believe I live life carpe diem ...with three quarters of the fearlessness.
For the most part, what comes natural to me inspires a lot of my friends and even family. If there's one thing I want to be remembered for is that I took risks, that I went for everything I ever wanted and motivated others to do the same.
Do you believe that your life has already been planned out?
I often wonder if it's a safety net, like religion, to calculate life events and people in your life as learning experiences. You know how some believe every person who enters your life will either help you, hurt you, love you or leave you but it's all part of a plan to get you to who and where you are meant to be. It's a secure approach to life.
Or do you hold onto the belief that we are a (human body) shell made of energy in motion with the Universe, vibrating with the environment(s) around us and what we submit ourselves to or give, we receive?
Ok, that sentence was a lot. Am I Bill Nye the Science Guy?
Hear me out...
I do believe that everything happens for a reason.
I also believe that my life has already been planned out for me, (by me)
Stay with me...
Is it one set plan? No. Can it change? Yes.
How?
You attract what you are.
For my 27th birthday last August, I took a mini trip. I did my best to disconnect and really spend time with myself. I came across the audiobook Unfu*k Yourself: Get out of your head and into your life and chiiiiiiiile, Chapter 3? On repeat. The name of the Chapter is "I am wired to win" and it goes on and on about how powerful our subconscious is. For example, if you tell yourself you hate doing dishes and don't want to do it, you won't. Duh. But, when you keep telling yourself that ...you'll find yourself "winning" at it. Next thing you know, you're eating cereal out of a flower vase. You did it! Hooray?
You ARE wired to win ...win at whatever you set your mind to.
We often draw conclusions that limit our own potential.
Here's what I have, unfortunately, won at too many times: I desire a life partner who is a whole list of things but, I didn't see myself worthy of that kind of love. I used to figure I was asking for too much or that the man I would eventually choose would grow to be the person I deserve (ha!)
Every man I have ever been involved with barely even checked off my short list of who an ideal partner would be. I gave in too easy to feeling desirable, the attention that came with it and half-a** effort. The insecurity of not allowing myself to abide to boundaries and settling, I would be in situationships acting like a wife to men who were still dating me in their minds — and that made me a winner.
For as long as I can remember, I have been limiting my own potential. It's something that I have subconsciously wanted to work on. And for the last 3 months, I have been doing just that. It has been an uncomfortable but very rewarding self-discovery journey...
The energy we give is what we receive. Being mindful of how we talk about ourselves and to ourselves is very important and can change your life... because we can, and will attract our thoughts.
So yes, everything does happen for a reason and my life has been planned out, by me (subconsciously)
I am learning to focus my brain on strictly producing positive, goal-oriented and limitless thoughts. I will only think of myself as my highest self and go after that person. I will embrace the unknown but, believe that I can attract and manifest my greatest desires.
Our time on Earth is limited. When we do transition after death, life will go on without us...
Celebrate your wins, your losses, adjust according and attract what you know you deserve.
Now ask yourself, who am I going to be in this lifetime?
Updated: Nov 29, 2020
I have always expressed an entrepreneurial spirit.
I mean, at 4 years old, I had an imaginary secretary, hairdresser and nail tech. My parents still ask me if I remember Ms. Ping who "used to do the rollers in my hair," or remind me how I used to see "patients" in my office aka my closet when my neighbors and I would play "doctor."
In my preteens, my friends and I would "clean" bathrooms for tips at a social club our parents were members of. We'd make a $2-3 a night and go to the restaurant next door to buy butter rolls.
Then as a teenager, I'd ask my grandma for $3.50 to buy a box of Betty Crocker cake mix and frosting to sell cupcakes at my Dad's softball games. I remember counting down the days until I turned 14 to be eligible for an official work permit.
It's hard to wrap around my head that how you are as a child reflects who you will be as an adult.
Till this day, if you ask me what I like to do, my answer is always: work.
As far as who I inherited this trait from, it's hard to tell.
Both of my parents are hard workers. A few years after they got married, they left their careers and country for the U.S. and ever since, they've been surviving.
I was brought up on survival.
My resilience was passed down to me from both my mother and my father. I have vivid memories of my mom selling Stanley, Avon, jewelry, every stereotypical product you can imagine just to make sure we had food on the table. For years, our small New York City apartment was a daycare to many children; always overworked and underpaid.
My father could have been an accountant but settled for factory work when he moved, and over the years has worked almost every customer service job in the book. He lost his job during the recession in 2007 and somehow kept a roof over our heads tutoring my neighbors and kids from around the neighborhood.
I am who I am because of how I was raised.
I recently discovered that my parents and I suffer from the same fear.
We're avid dreamers and have verbally expressed what we wish we could do with our lives but, can't seem to convince ourselves we can make it there.
I have friends and acquaintances that tell me they admire my "hustle," my fearlessness, my unconventional way of life. They admire the fact that I'm a risk taker.
It's all I know.
The problem is I want more for myself. As sad as it sounds, my friends see the vision more than I do. They'll say, "if anyone's going to make it, it's you Demi."
I'm trying hard to see the full picture.
In my previous blogpost, I mentioned how getting a therapist has positively impacted my life and even helped motivate me to start a business.
I'm in the stage of convincing myself that I don't always have to be a perfectionist. From the age of a toddler, I have always envisioned myself having a business, being my own boss. This concierge and branding agency is the foundation to the empire I envision myself having. Baby steps.
Ask me how it's going...
Here's a video someone I know, love and support made that expresses exactly how I feel.
Olivia quotes a Ted Talk in her video about the discipline of finishing and how, "you can climb up the largest mountain if you only focus on taking two steps at a time and if you enjoy the present journey of those two step without thinking of how hard it will be to reach the finish line. We become so afraid to fail and so focused on how difficult reaching our end result will be that we prevent ourselves from giving things a fair shot. We don't even try to climb that mountain. We choose the wrong habits that self sabotage our progress but we must remember that failure only comes with the repeated bad decisions. Success comes with repeated good habits."
I have trouble believing that I'm good enough.
For as long as I can remember, I've never completed anything and if I did, it wasn't done with my best efforts.
After I promoted my agency, I had a different idea for The Young Workaholic. I wanted to delete its existence, make everyone forget about what I posted and repost it with its new purpose. This is a cycle I need to break. Baby steps, Demi. Baby steps. I have to get over this need to be perfect and just do it.
I plan to pause on promoting the agency and instead, showcase my life as a young workaholic and then incorporate my services.
After all, you wouldn't hire anyone you can't trust.
Why is it hard to practice healthy habits? What am I afraid of?
It all comes back to the family tree.
When I figure out why my parents were/are afraid of living out their dreams, how I can break this pattern and not let it interfere with my destiny.. I'll keep fighting.
Keep watering yourself, you're still growing.
As always, spread love.
Demi Diaz
Updated: Nov 29, 2020
It's been a rollercoaster of a year. After 24 years of living in the same household, same city, same state, I decided to pack my bags and move.
I left the Big Apple for the Big Easy. Why? A change of scenery. I was getting too comfortable in NYC. There's a million and one things that I want to accomplish but everything about the city is a distraction. If we're being honest, my incapability to control being a YES woman wasn't a big help either.
On December 31st, I am going to complete a full year living in New Orleans.
We all know this quote, "If you can make it in New York, you can make it anywhere." In New Orleans, the motto is, "If you can't make it in New Orleans, you can't make it anywhere."
I moved with a purpose, to focus on building my brand.
That didn't happen as soon as I thought it would because reality hit. I was immediately confronted with the challenges and new responsibilities that come with moving out of your parent's home for the first time.
I will say that I am very lucky to have my god sister, who's been my anchor, keeping me afloat. Having her as a roommate has definitely eased a lot of the anxiety that comes with moving.
I have the utmost respect for my friends who went away for College and never moved back. This ain't easy! I've never been money savvy. If you read my post, 100 Interesting Life Moments, you know I live life on the edge. The only bill I ever paid was my cellphone. Now, I cook everyday, I hand wash as often as I can and have finally learned the power of saying "No."
It took me months to make changes to my lifestyle and remind myself why I moved. Like I mentioned in my last post, I've had over 20 friends come visit me in 7 months. It felt as though I never left home. I was putting aside the time that I should have allocated to my blog, my brand, my business to go out day drinking etc. Along with that, my desire for a community in a new city distracted me from my purpose. It wasn't until I found myself in a deep depression at the end of September that I decided, I need professional guidance.
Don't get me wrong. I have the best support system. My parents are my ride or dies, my siblings and I are in a position I only dreamed of being in, I have 2 amazing best friends, un tro de close friends in different social circles but, depression works in mysterious ways.
You can have it all and still feel like you have nothing at all.
(source: Youtube)
This hit home.
Roman, played by Romany Malco, explains exactly how I feel on a daily basis.
I took the initiative to dust off that referral that had been sitting on my desk for 2 years and find a therapist because affirmations from your loved ones can only do so much. I need to understand why I am the way that I am and how to move forward and make things happen for myself. Shoutout to the internet and Psychology Today! I found the greatest life coach on that site. I specifically wanted a young woman of color to be my person and I was very lucky to find who I was looking for.
It's been about a month and a half that I've been going to therapy. In that time, I have instilled a routine for myself (I'll go in depth about how important this is in another post and what my routine looks like!), learned to fight urges of self-destruction and started a business.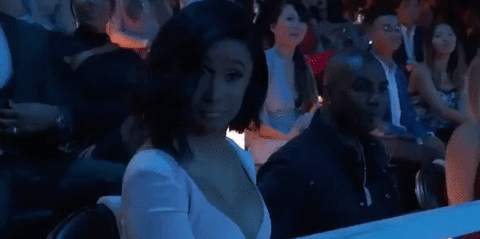 Yes, a biz-nass! Woop! I said it! Let's just say it took me 6 years to get here.
On Saturday, November 24th, also known as #SmallBusinessSaturday, I debuted my first born, The Young Workaholic. It took a lot of talking to myself and therapy to take this leap.
My ex-class mate and entrepreneur, John Henry said it best:
It doesn't matter how we get there, as long as we get there.
I'm in the stage of convincing myself that I don't always have to be a perfectionist. From the age of a toddler, I have always envisioned myself having a business, being my own boss. This concierge and branding agency is the foundation to the empire I envision myself having. Baby steps.
Moving was a crucial step in this process. I don't want to say I took the easy way out but I knew, for my sanity, it was the best choice. In the circumstances I was living in back home and all the distractions I had, this might have never happened.
Those moments I spend alone, in my thoughts, writing, analyzing, brainstorming, organizing in peaceful surroundings are key. I mean, look how far I've come.
As I continue blogging about my journey, I hope those who relate find inspiration in my posts and begin the journey of seeking their purpose. Let's work on creating the life we've always dreamed of living together!
As always, spread love.
Demi Diaz